Blog every day in May topic – Ten things that make you really happy
1) Cocktails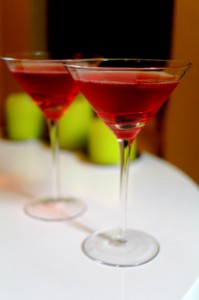 I do love a nice cocktail. It's a real treat to have one when you get home from work. Or when it gets to cocktail hour at the weekend. Or before you go out. Or if you go into the kitchen and forget what you went in for so you just make a cocktail because that's as good a reason as any.
2) Cocktail sausages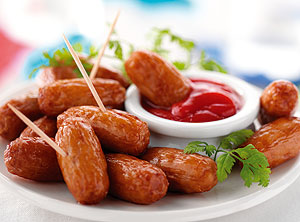 Thinking about cocktails has reminded me that I also LOVE cocktail sausages. I have a real problem with them. I could just eat and eat and eat them until I'm sick and I'd still want to eat more. I love them when they're really cold, and when they don't taste too much like real sausages but more like artificial bread and meat confections. They don't have to have sticks in them; in fact they're better without as they just slow you down. Oh god I love them. I just want to cram more and more of them into my face until the tears start to flow down my cheeks except it's not tears it's sausage grease.
3) The opening bars of Do Your Thing by Basement Jaxx
This song never fails to make me happy. The beat just makes me want to dance, and when I hear the first couple of bars in a club bitches better make way because the dancefloor is MINE. It was also our first dance at our wedding, so hearing it will always bring back lots of happy memories.
4) A nice cup of tea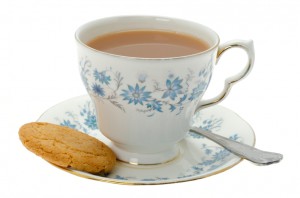 I do regard having a cup of tea as a bit of a treat. It's just so warm and cosy and it makes me feel good inside. What? That's not weird. Go away and leave me alone with my tea, you.
5) A jacket potato with baked beans and cheese
Speaking of things which are all warm and make me feel good inside, few meals are as satisfying as a nice jacket potato. It's like a beansy, cheesey, potato hug. I love it.
6) Grey joggers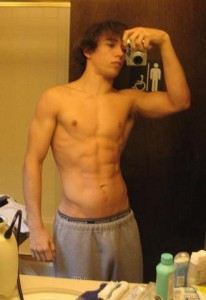 Speaking further of things which make me feel warm inside, PRAISE THE LORD for grey joggers. They're just so clingy and indiscreet, and they have livened up many a walk on the beach for me. They make me very happy indeed.
7) Waking up without a hangover on a Sunday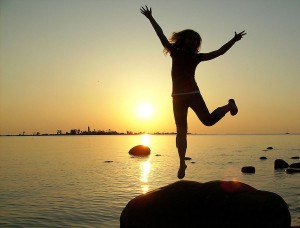 Having a hangover on Sundays probably shouldn't be the norm in my life, but let's face it, it totally is. It happens so often that on the weekends where I don't have a hangover I wake up and think 'Oh. Well this is pleasant.' You can actually just… do stuff on a Sunday, before 3pm, without having a headache, or feeling sick, or wanting to die. It's marvellous.
8) Adding my savings up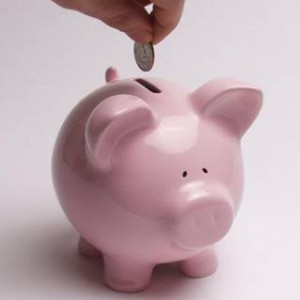 I've always liked counting my money. As a child I had a locking savings box in the shape of a pirate's treasure chest. It even had a secret drawer in the bottom for putting EXTRA SECRET savings in. I loved it, and I loved getting all the money out and counting it up. What's the point in saving if you're not going to count it in little piles like a Victorian workhouse owner? And then when you've finished counting it you put it back in the treasure chest where it belongs.
9) Putting things in alphabetical order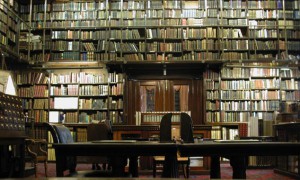 On a similar note, I love putting things in alphabetical order. It's so satisfying. Chris asked me to do him a favour and put the 100 references at the end of his masters dissertation into alphabetical order for him, and he said 'Sorry, I know it's boring, but you're quicker at it than me'. Little did he know, I LOVED IT and quite wanted him to muddle them all up again afterwards so I could do it again.
10) Being praised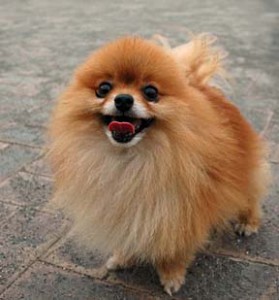 I love getting praised and I'll fish for it shamelessly like a whoreish pomeranian. Sometimes when I'm halfway through something at work but it isn't quite finished yet, I'll take it to show my boss so they can praise me and tell me how good it is so far, because then I know they'll have to do it again when it's finished, so I get double. I like everyone to realise how clever I am and then say so repeatedly. One of the things I miss most about being in education is submitting something to be marked and the feeling of validation you get when it comes back with a good grade on it. I just want to be told I'm a good boy and have chocolate buttons thrown into my mouth.