Looking back through Facebook, it seems I did quite a lot last year. So here are a few things I got up to.
Amsterdam, January
We took our friend Sarah for her birthday. It was freezing but loads of fun.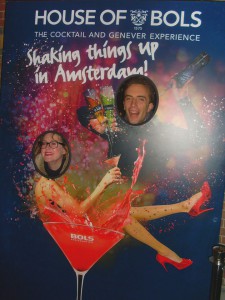 Diving, April
We went to the FINA Diving World Series and saw some FIT boys in tiny speedos doing exceptionally clever things on platforms.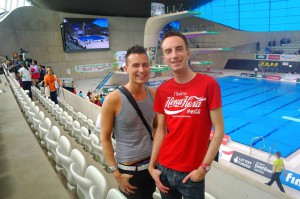 Birmingham, June
We had a weekend of fun in Birmingham with our friend Lee including eating loads of free chocolate at Cadbury World.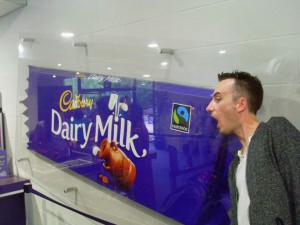 Pride, August
I ate a number of cream teas during 2014. This was one of them. Unfortunately I had the WORST post-Pride hangover and could barely keep my scone down. I hid it fairly well for the photo though.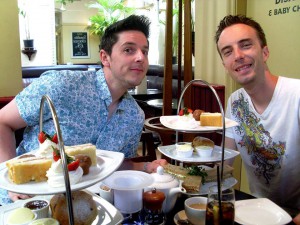 Barcelona, August
Once I'd got over my hangover, we thought we'd try Barcelona as everyone raves about it. It was great, but boiling, and the Sagrada Familia was really kind of tacky…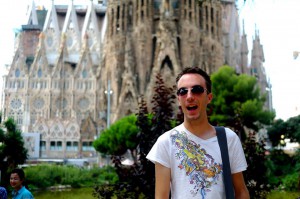 I did wash that T-shirt between Pride and Barcelona, by the way.
Edinburgh, October
I've wanted to visit Scotland for a long time and finally we got round to it. Edinburgh was brilliant and beautiful. We also did our first 'escape the room' puzzle there and thoroughly enjoyed it.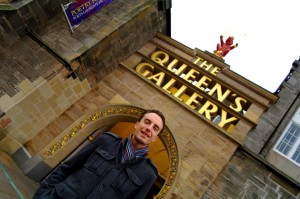 Birmingham, November
In an odd piece of decision-making we went back to Birmingham again, and I've actually just been AGAIN (February 2015). This has turned into a confusing habit, but we've had some lovely nights out there. We also completed our second escape the room, so I'll be well-prepared if I'm ever trapped in a locked room about to be gassed to death with only a helpful sequence of clues to aid me.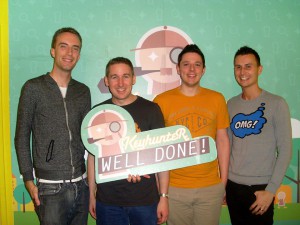 All in all it was a good year.