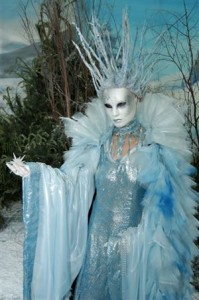 My mother is coming to visit. For four days.
In order for that to sink in properly, imagine your own mother coming to visit you for four days and then add on a whole extra bag o'crazy. That's what I'm facing.
Dad's coming too, obviously, but that's not really what's at issue here because he's not mental, so let's try to stay on topic.
As a bonus, Mum will be turning 60 on the final day of her visit, and she is freaking out about it, so hooray! So much to look forward to!
I being mean obviously, because I'm sure the visit will be fine, but I am a bit nervous about it nonetheless and I'm concerned that Chris will get annoyed with her. Thankfully, they aren't staying with us – they have rented the flat above us, which I may have mentioned before is available for holiday lets from the woman who owns it. So they will have their own space, they won't be in our (read- Chris') face the whole time, and it will hopefully be fairly easy on Mum because she can just go and have a rest whenever she wants.
They are coming down on Sunday and staying until Wednesday lunchtime. It's sort of her treat for her 60th birthday, as they hardly ever go away and they certainly never come down to Brighton, but we're not allowed to mention her birthday particularly as she doesn't want to be 60. It'll give her a chance to see our new flat, because she's been moaning on that everyone else has seen it and she hasn't, and it'll be a change of scene for them, and she likes seeing me so hopefully that will give her a bit of a boost.
I'm grateful that they're coming on what are mostly weekdays because Chris will be out at work most of the time, and then we'll have dinner, and then Mum's said "Oh you don't need to worry about us in the evening, we'll be quite happy watching television upstairs so you can just do whatever you'd normally do." It's not that Chris isn't fine with them, but he doesn't see them often and Mum is hard work, and even if everything is going swimmingly I still get anxious trying to make sure they're both OK and getting along and things.
I'm not sure what to do with them while they're here, but with any luck the sun will stay with us (not too hot, Mum doesn't like the heat, something else you can put on the list of things she doesn't like) so we can just sit out in the garden or go for a look at the sea. She likes the sea and is normally quite happy just to sit looking at it for a bit. She also suggested to me that I could take my Dad to the sealife centre, which I found a bit… odd. He's not 11. But she claims he likes sealife centres and always wants to go to them, despite me having no memory of him going to one in the 30 years I've been alive. I think she might have confused "sealife centre" with "pub", but I'll give him both options and see which he picks (pub pub pub).
So anyway, wish me luck! I will no doubt tweet about the experience as it unfolds and then do a little blog afterwards. If it goes really well they may want to come again. So, erm, here's hoping it goes…. okaaaaaayish.