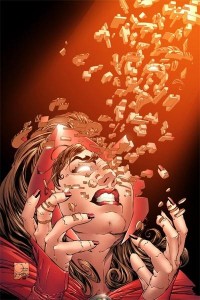 We are moving in exactly one week's time.
I have decided to refer to it as M-Day, as it's a nice geeky reference for any comic book fans reading this.
It really doesn't seem all that far away suddenly, and I'm finding it quite odd that in a week I won't be living in the flat that has been our home for eight years. It's a good thing, I keep reminding myself, and you can't live in the same place forever. But at the same time I'm sure I'll miss it, and I'll miss things about it. I'll miss the way the sun shines in during the afternoon and Chris sunbathing on the carpet. I'll miss how close it is to town and the station. I'll miss that we can pop out for a drink on the spur of the moment if we want – although we never do, so really I'll just miss having the option. I'll miss being the most central of our friends, so everyone always comes to us before we go out. There are lots of things I'll miss.
There are very many good things about the place we are moving to though, and I need to remember that. It is even closer to the sea than we are already. It has a patio. It's bigger, and the living room is enormous. We can have a proper guest bedroom, albeit a little tiny one. And most importantly, it will be ours. We won't be dependent on our landlord to fix anything, or prey to him deciding rents in the area have gone up so he should put ours up too, or worried that he'll be annoyed by the massive mayonnaise stain in the middle of the carpet. It'll be our own little home, with its own front door, and I think it may even feel more like a little house than a flat. It will be a good thing, but I'm still a bit scared.
I've done a fair bit of the admin work involved in the move. The utilities are all sorted (although I'm certain Plusnet are going to fuck up the broadband for a while). I've done quite a few of the address changes, and the ones that are left aren't especially urgent and most can just be done online. I've also got 20 boxes for free from a bookshop, which I was quite pleased about considering in some cases you have to actually buy new ones if you can't find a kindly retailer to nick them from.
We have also ordered a nice new bed with a posh Memoryfoam mattress, and we have picked out the sofa, coffee table, dining table and cabinets that we want. Everything is hideously expensive, so my credit card will be taking a pounding, but having all new things should be nice. We'll probably order some of the items we've picked tonight, and then they can arrive in the first few days after the move. It'll mean me waiting in all day for deliveries, which I hate, but once everything is in it will start to look really nice in there.
This weekend is packing weekend. I can't decide if it's going to take three hours or three days to pack everything. We don't have that much stuff, and it seems like it should be fairly easy when you know that everything has to be packed. We don't have to pick and choose like when you're packing for a holiday; it'll be more like when you pack to come home from a holiday, and you know that everything has to go in the case. Much faster. I'll feel a bit better once I've done some of it though.
It's probably a bit less than 168 hours away actually, as we'll start moving about 8 or 9am hopefully. So that makes it 164 hours. Eek eek eek. But also exciting eek.