I've just realised that I have very nearly gone a week without posting anything, and almost ruined my postaweek2011 attempt. I've been a bit ill again you see, with a stupid head cold thing, so I've not been around to do no posts.
But I have remembered just in time, and so will post a few pictures of the awesome mods and rockers party I went to last weekend for a friend's 30th birthday. Apparently the mod look suits me, so I may have to adopt it full time.
This is the birthday girl looking awesome behind a mic with the band. She didn't sing, it was for her speech, but she looks just like Dusty Springfield to me.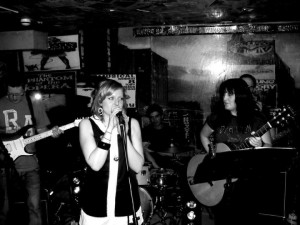 Me as a cool mod with my charming new wife Gertrude. A real looker, I think you'll agree.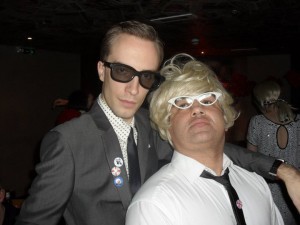 And for some reason there was a huge mural of Julia Roberts. Say hello, Julia.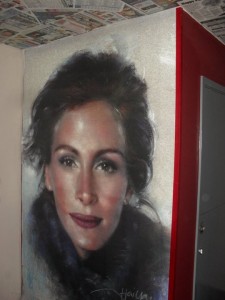 It's not long now until my own 30th, which is slightly scary. This is the Year of 30ths for us, with all our friends turning 30 between September last year and the summer holidays this year. And that's lovely, because it means lots of big parties and excuses for dressing up. In case you hadn't noticed, I like dressing up.