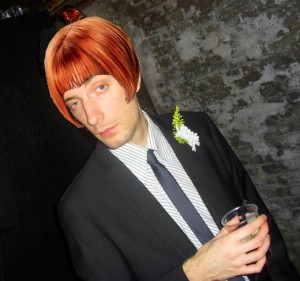 I seem to have turned into Mary Portas recently and am complaining left right and centre whenever I receive poor service from a company. Most likely this is simply because I am bored and have too much time on my hands; but I also agree with her that the only way to get a company to improve its customer care is to tell them when they do it wrong, and to take your business elsewhere if you are still not happy.
So last week I complained to Wagamama that our waitress had been abrupt and rather surly during our lunch, only managing a smile when she brought us the bill with 'Service not included' circled on it. I got a nice call back and apology from the restaurant manager, who said she honestly thought the waitress must have had an off day because "if anything she's normally too bubbly at people". That's fine. I wasn't looking for anything more, and they made an effort to give me a proper personal response, so that ended up being to Wagamama's credit.
Today I am complaining to TalkTalk, because they keep harassing me every few months with sales calls. I find this particularly annoying because I'm already a TalkTalk customer (not through choice, they bought Tiscali and me with it), and so for them to continually hawk new contracts at me in an aggressive and rude manner I think is quite unacceptable.
So I have sent them this message today:
—
Dear TalkTalk,
I wish to complain about the pushy and aggressive sales calls I have been receiving periodically since my Tiscali account was taken over by TalkTalk.
Every couple of months, I start getting missed calls on my home telephone several times a day while I am out at work. No message is left, and when I eventually manage to answer one of them it transpires it is from TalkTalk. Your representative then launches into a hard sales pitch usually aimed at getting me to agree to a further minimum contract term with TalkTalk in exchange for a loyalty discount or new tariff.
Your sales representatives are invariably rude, aggressive and pushy. When I decline to sign up for a new contract with you, they demand to know why I would not want to, as you have given me no reason to cancel my service with you in the past. My answer to this is these sales calls. These are the principal reason why I am considering cancelling my TalkTalk account and taking out a contract with an alternative more ethical provider.
The telephone and broadband service I receive from you is generally fine, and I am happy with the charges that I currently pay. But I do not wish to be harassed by you every two to three months to take out a new contract which is more to your benefit than to my own.
I would ask that you seriously consider the impact that your sales practices have on customers, and that you make a note on my account so that I do not receive these kinds of sales calls in future.
—
I think TalkTalk are particularly bad for this kind of current-customer sales, because they have rung me about three times in the last year (plus the two dozen missed calls) for exactly the same reason. No other company I use does that.
They'll probably send me a boring template response to fob me off, but as I learnt from HSBC if you keep going on at them long enough eventually you might get somewhere.
So I'll see what they say. I realise I'm turning into a grumpy old sod, even more than I was previously, but I don't care. I'm giving these people money and I'm not going to PAY someone to harass me.
So there.