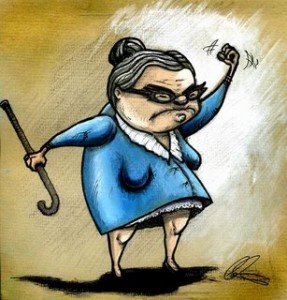 I have been a customer of HSBC since I was 13 years old. They got me young by coming into our school one week to offer us Livecash accounts, and by wooing us with Midland Bank-branded holdalls and books of discount vouchers. God knows why I wanted the holdall, it's absolutely hideous and is still lurking in a cupboard at my parents' house, but want it I did and so I signed up.
I was with HSBC through getting my first job, opening my first proper savings account, all through university and into the start of my working life. I always imagined I would stay with them forever, and quite possibly end up with a mortgage from them at some point.
But now I hate them. I hate them hate them HATE THEM and so I'm leaving.
FOUR TIMES in two years my cards have been blocked and then cancelled by their Fraud Prevention team. FOUR. And every time I am without cards and acceptable access to my money for at least a week. Do they apologise for the inconvenience? No. Do they offer a satisfactory explanation for why they are cancelling my cards? No. Do I even believe the explanation they offer? No. Have I ever been a victim of card fraud and had unauthorised payments made on my card? NO.
The pattern of their decision to cancel my cards is always the same, and yet they deny there is a pattern at all, even though it is completely obvious that there is.
It works like this:
I try to make a payment using my card online, on a website I haven't used before.
The payment is rejected.
Within two to five minutes my mobile starts ringing, and I pick up the phone to find a nice lady in India asking me if she can speak to [insert full name that no one apart from my bank ever uses]
She says "We have received information from the police that your card is on a list of card numbers that have been copied, and so we need to cancel your cards and issue new ones".
"Does this have anything to do with the payment I just tried to put through online?" I say. "Because that's fine, that was me."
"No, this is unrelated to that. That must just be coincidence."
"Really? Because that's what you said last time as well. In fact you've said that four times to me: no, it's just a coincidence that we happen to have called you moments after a failed transaction. So that's four coincidences in two years?"
"Yes."
"What makes you think my card has been copied?"
(reads out her bit of script again) "We have received information from the police that your card number is on a list of cards that have been copied."
"When and where was this?"
"I can't tell you that. It might jeopardise any investigation into the fraud."
"Can you tell me what I can do, how I can change my behaviour in future, so that this doesn't keep happening?"
"No."
ARRRRRGH! And usually they just cancel the debit card, but this time oh no, stupid me I ask if I'll still be able to use my credit card while they replace the debit card.
"Just let me check that. Oh, it looks like we've received information about this card as well. We'll have to cancel that too."
"But no one has called me about that, why have you only just realised you've received information?"
"We work on a queue, they probably just haven't got to you yet."
"But I hardly ever use that card. The last time I used it was in April. How can it have been copied since then, and yet no fraudulent transactions have been made on it, and you haven't asked to cancel it?"
"They might not have copied it in April, they use random number generation to get hold of people's card numbers."
REALLY? They randomly generate the numbers do they? Why yes, I can see that you can generate a list of all the 16-digit numbers that exist, even I could do that, but to generate matching start and expiry dates and the security code off the back? They just do that randomly? In which case, doesn't that mean that EVERYONE'S CARD is always in a state of having been copied ALL THE FUCKING TIME and therefore every card should be cancelled and replaced?
I actually think the bitch only cancelled my credit card because I argued the toss with her for so long about the debit card, and so she decided to stick the boot in.
I don't mind them taking a pro-active approach to fighting fraud, but cancelling my cards FOUR TIMES in two years is fucking ridiculous. I have no cards now, apart from the lameass card for my savings account that will let me take cash out, and it'll take "5-10 working days", i.e. more than a week for me to get new ones. And I'll have to go to the branch to get them, because of course you are expected to be at home waiting helpfully with your passport in your hand for the next week and a half to take delivery of your cards.
And do they apologise for that? No. And the fact is I just don't believe them any more. If something about my online payment was flagged as suspicious, fine. Absolutely fine. Phone me, say "Did you just try to make this payment?", I'll say yes, and that's fine. That's good even! But phone me, lie to me, and cancel my cards every fucking time is just unacceptable.
Yes I know that every other bank might be just the same, but I haven't heard of other people complaining of this all the time, and even if they are the same they can't be any worse than HSBC for it.
And at least the bank I'm switching to has UK-based call centres, so I won't have to have stilted and annoying conversations with people whose accents mean you have to listen really absurdly attentively so you can understasnd them and with two second pauses between each sentence while you wait for the delay on the line to catch up.
So yes, I'm switching. I'm livid and I'm switching, and I'm doing it while I'm still angry so that I actually get on and do it and don't just live with their shitty customer service. I hope when they realise I'm taking all my banking elsewhere, including my savings account and credit card, someone from their cancellations team will ring up to try to persuade me not to so I can tell them exactly why I'm leaving, and why they can shove their services up their arse next to the big spikey HIV-infected cactus that I've bought them.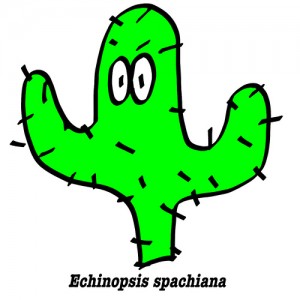 —–
Other posts on this topic:
Why HSBC can go fuck themselves with a massive cactus – part 2, they may now insert the pot as well
Why HSBC can go fuck themselves with a massive cactus – part 3, the forearm's going in
Why HSBC can continue to fuck themselves with a massive cactus, but can do so £100 lighter